yesterday it rained salt
Memories can be tricky things. Time doesn't heal all wounds. Azman returns to his island home only to be greeted by vanishing landmarks. Nothing seems familiar, until it starts to rain. 
Commissioned by Bhumi Collective, the play was read at London's Bunker Theatre on 1 December 2017.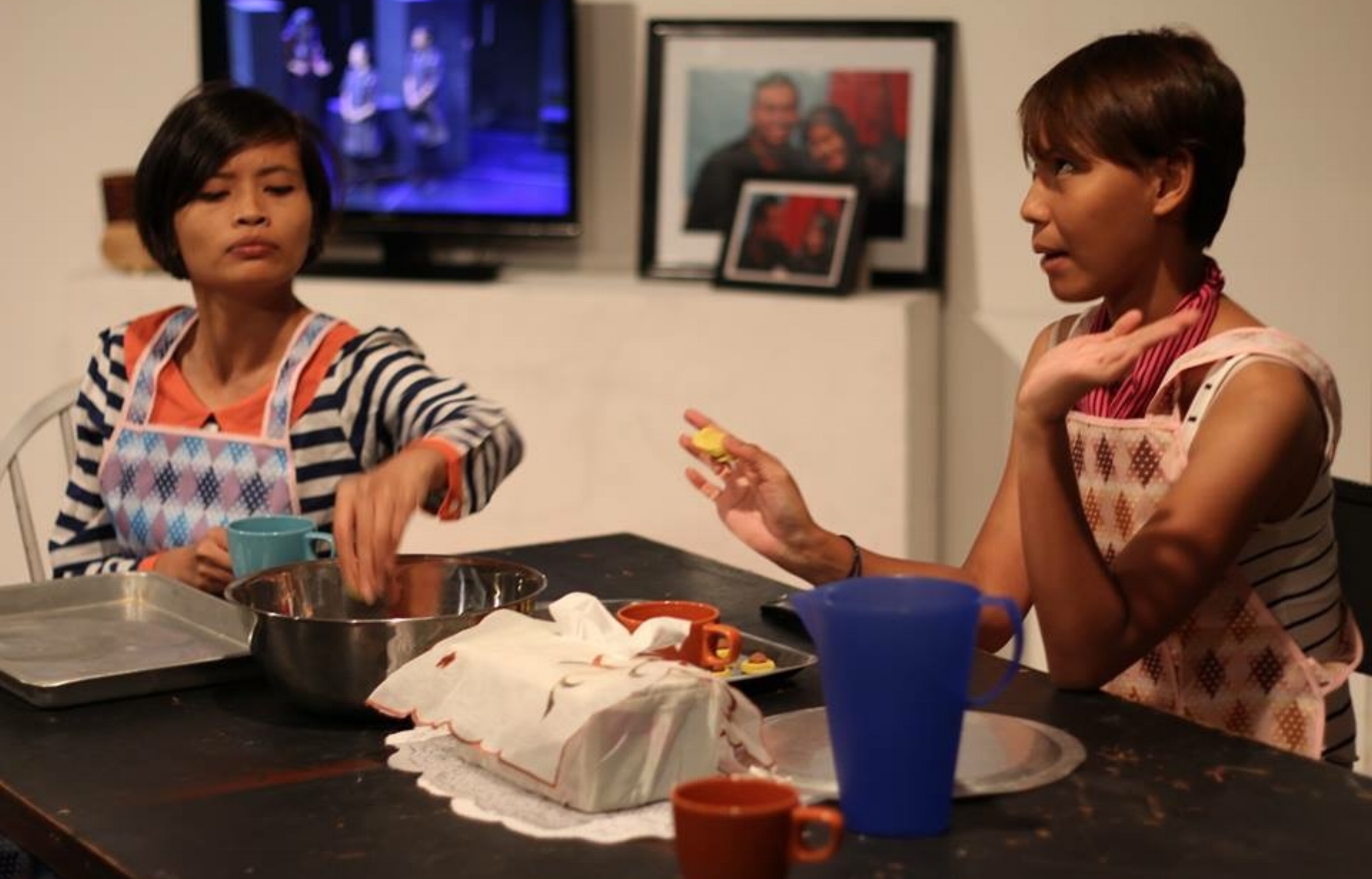 TART
Three old friends meet to make pineapple tarts, but the light-hearted meeting soon unravels. TART celebrates female friendships, and examines how women make the best of their lives.
TART was presented by Teater Ekamatra from 29 April to 2 May 2015.
GORENG PISANG (BANANA FRITTERS)
Male circumcision is put under a microscope in this play about a father and son struggling to connect.
GORENG PISANG was presented by Teater Ekamatra as part of Anggota 2000 from 29 to 30 July 2011.
DRIP
Married couple Azam and Xiaoyan have to confront their differences when family members make a surprise visit. DRIP looks at the sacrifices we make to find peace with each other. 
DRIP was staged by The Necessary Stage as part of The Orange Production on 10 to 13 August 2017. 
STESEN BERIKUT (NEXT STATION)
A train delay results in an encounter between a woman and the Angel of Death. STESEN BERIKUT is a dark comedy of mortality on the MRT.
A reading of STESEN BERIKUT was presented by Teater Ekamatra as part of 1,2,3,4 on 8 February 2014.
bual kosong (small talk)
Two people in a cage of someone's making. BUAL KOSONG is inane yet pointed, and  speaks of the fallibility of memory and man.
BUAL KOSONG was staged as part of ETA : 9 MIN on 25 August 2017, programmed for Centre 42's Late-Night Texting.
SESAT (LOST)
A couple in a cemetery meet a makcik with an unusual job and a foreign worker who helps keep Singapore clean. The play looks at what people do for the sake of progress.
SESAT was presented by Teater Ekamatra on 16 to 17 March 2012.